Today I am featuring
Emily from Not So Idle Hands and her oh-so-very-creative blog. It was hard to choose a favorite project, so here is one of the highlights for me, that I am just dying to make. Don't tell anyone in my family, but I think this just solved my Christmas Gift dilemma for this year!
I got these beautiful plates on clearance from Target some time ago and knew they would be perfect! I like the way they have a wide edge around them.
You will also need:
Chalkboard paint
Primer
Blue tape (painters tape)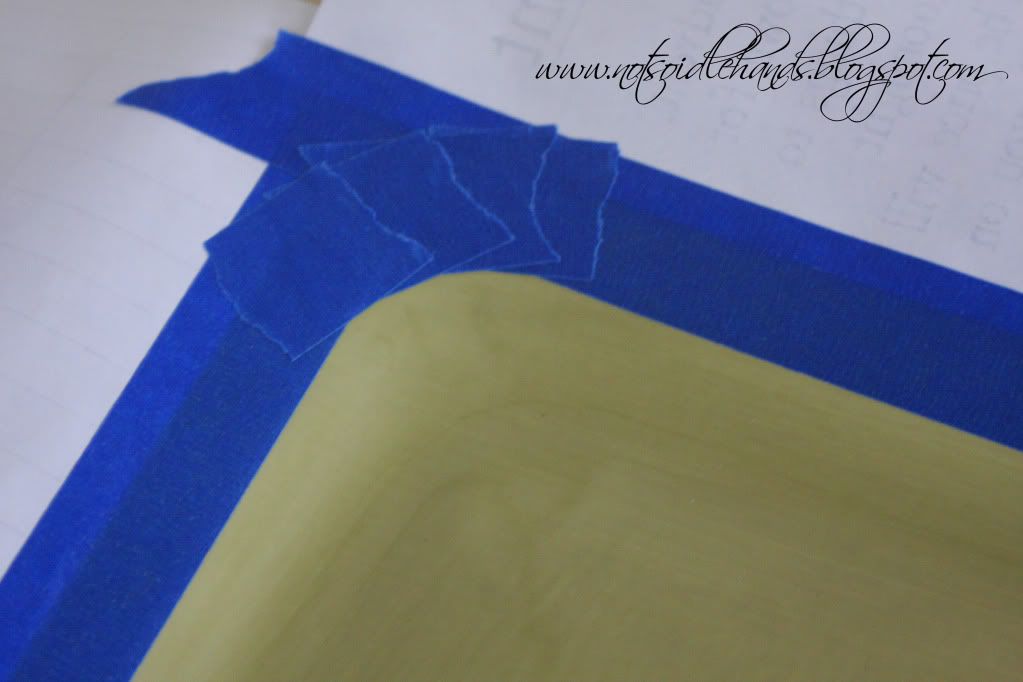 Start by taping off where you want the chalkboard area to be.....making sure to cover the rest of the plate to keep it splatter-free. See how I used the tape to make curved corners....it's easy :)
Spray a layer of primer first. This will help the paint to stick to the slick surface of the plate. Then, spray 2-4 thin layers (thin layers will keep it from getting drips) of the chalkboard paint till you are happy with the thickness.
After you are happy, take the tape off (before it dries), just in case your painters tape pulls off the paint once it's dry.
Now you have something to use for your daily menu, instructions to hubby & kiddos, shopping list, etc.......
Thanks again, Emily, for sharing your project with us. Don't forget to hop over to Not So Idle Hands to see her other creative projects!